Blog
Featured Artist Of The Week... Lady Luck
Friday 27th April 2018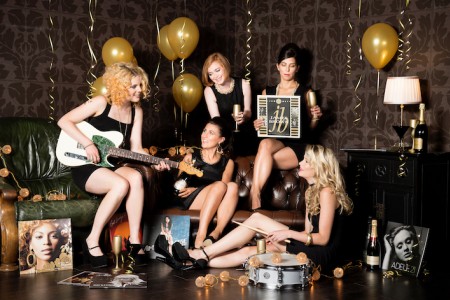 Introducing our featured artist for this week, Lady Luck! Based in London, this 5-piece all female outfit will definitely give your wedding day the kick it deserves and in their words "Lady Luck inject the P-A-R-T-Y-! into your party". Now who would want that!?
Performing six decades of dancefloor fillers, with their own injection of fun, talent and unique twist, Lady Luck are fast becoming one of the most popular Pop/Rock Cover Wedding band in London. The girls will interact with you and your guests throughout their performance creating the perfect atmosphere, rounding of the best day of your life in style.
Don't just take our word for it, check out Lady Luck in action and doing what they do best…
For more information or to enquire about Lady Luck's availability, give us a call on 0800 564 2240. Or you can drop us an email at info@weddingbandshire.com. We are always happy to help!
← Back to Blog