Blog
Band Of The Week – The Hippy Hippy Shakes
Wednesday 11th July 2018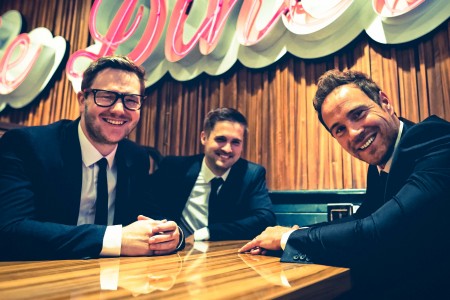 With all the drama of the world cup, it can be very easy to let other plans slip your mind i.e. finding the right band for your wedding. To help keep you focused on this difficult and demanding task, The UK Wedding Band Directory have a cracking band of the week lined up for you… Introducing The Hippy Hippy Shakes, the UK's finest Rock 'n' Roll wedding band!
As soon as you hear this authentic 3-piece retro outfit, you'll be transported to 50's America, with visions of Cadillacs, burger joints and 6 inch-high, quiffed hair. Dressed in sharp fitted suits, armed with a list of songs packed full of Elvis, Chuck Berry, Little Richard and more, these rock 'n' rollers will have you shaking, rattling and rolling all night long! Hailing from London, The Hippy Hippy Shakes are available for weddings throughout the UK and Europe and they're waiting for your call!
Check out a video of the guys doing what they do best…
You can check out our guide to London's best wedding bands for hire, here.
For more information or to hire The Hippy Hippy Shakes, give us a call on 0800 564 2240. Or you can drop us an email at info@weddingbandshire.com. We are always happy to help!
← Back to Blog